Want to prepare delicious little homemade pizzas quickly? The mini pizza oven is the ideal option. We help you choose it.
Pizza is a dish that lends itself to all occasions: in a romantic Italian restaurant with your significant other, on the go to be enjoyed individually at lunchtime at the office, or even to take away for an evening with friends. She makes everyone agree.
Have you ever thought about making them at home? We do a lot of pancake evenings, so why not pizza evenings? We show you which mini pizza oven to choose. Bon appetite!
Pizza, a simple and friendly recipe
You don't have to be a great cook to make delicious pizza. If you are not good at turning the dough like a professional pizza maker, do not panic, alternatives are available on the market.
Then just let your creativity do the talking. Reproduction of your favorite recipes or creation of your own, the choice is yours. (Maybe not Hawaiian pizza, but that's another discussion.)
How does a mini pizza oven work?
The mini pizza oven, also called "pizzarette", has everything of a traditional pizza oven, or almost. In miniature version, it retains and diffuses heat thanks to its terracotta dome for cooking as close as possible to its traditional Italian version.
The cooking plate uses the principle of the raclette grill. You prepare your recipe in your spatula, and just let the oven do its job. With more or less power depending on the device, your portion is generally ready in 5 minutes.
Why invest in a small pizza oven?
Small household appliances are numerous, and allow you to make recipes as gourmet as they are varied: waffle irons, crepe makers, planchas, raclette machines… Besides, you probably already have some in your cupboards.
But do you have a mini pizza oven? Placed in the middle of the table, it embodies the promise of a convivial evening with friends or family, or even alone!
In duet: the miniature pizzarette
The duo pizzarettes are perfect for an evening with your lover at home, or if you want to have a pizza party, Netflix and chill quietly to recharge your batteries.
Equipped with two spatulas, they allow you to prepare smaller quantities than other miniature ovens. It is therefore to be preferred if you do not make large gatherings. With a power of 650 Watts, your small pizzas will be ready in 5 minutes with the Party Duo model from Livoo.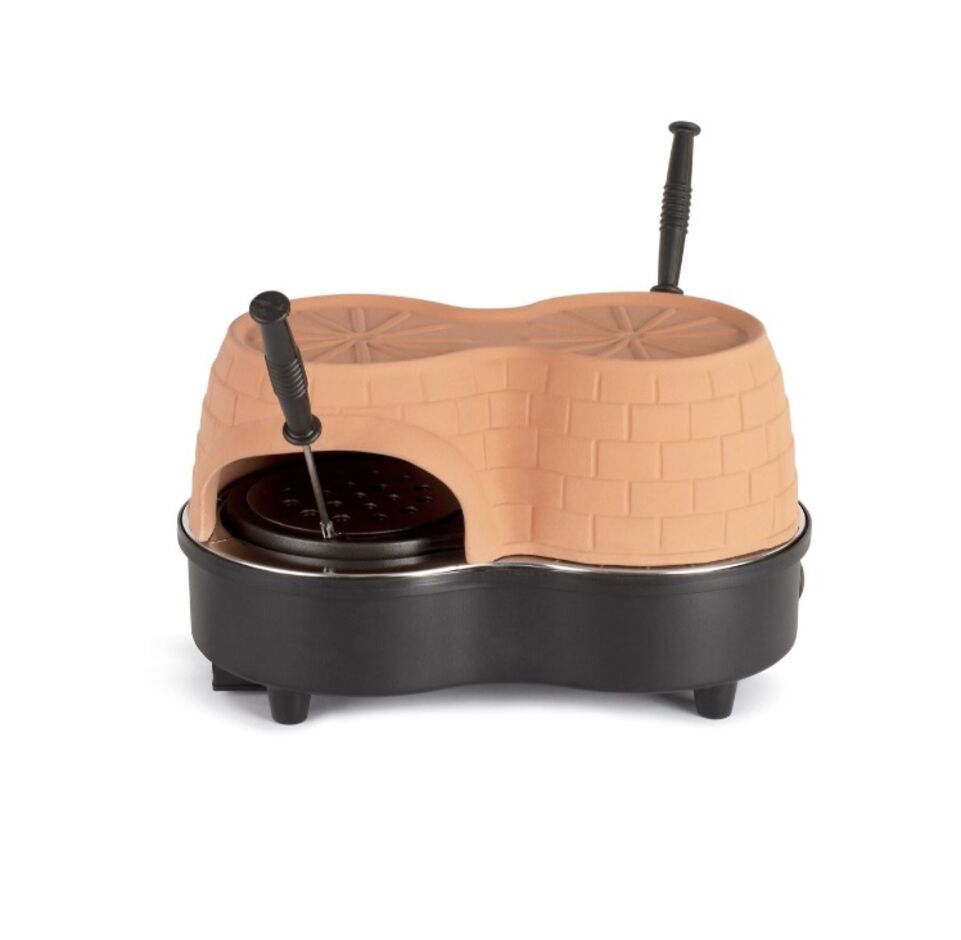 In a small group: the classic mini pizza oven
The most common models on the market have 4 to 6 spaces to cook your mini-pizzas. In fact, it's even possible to cook a medium-sized pizza if you prefer!
Versatile, with a power of 1200 W and a main resistance, the Pizza Party appliance from Livoo is an option of choice for evenings with friends, or if you don't feel like waiting between two batches.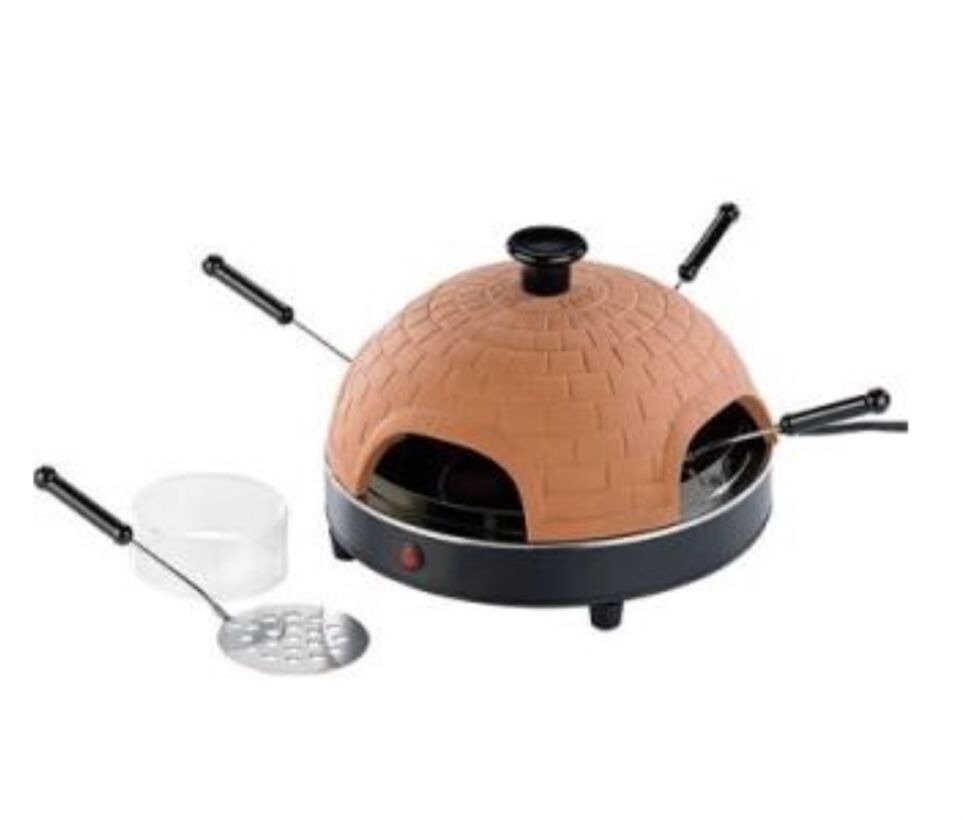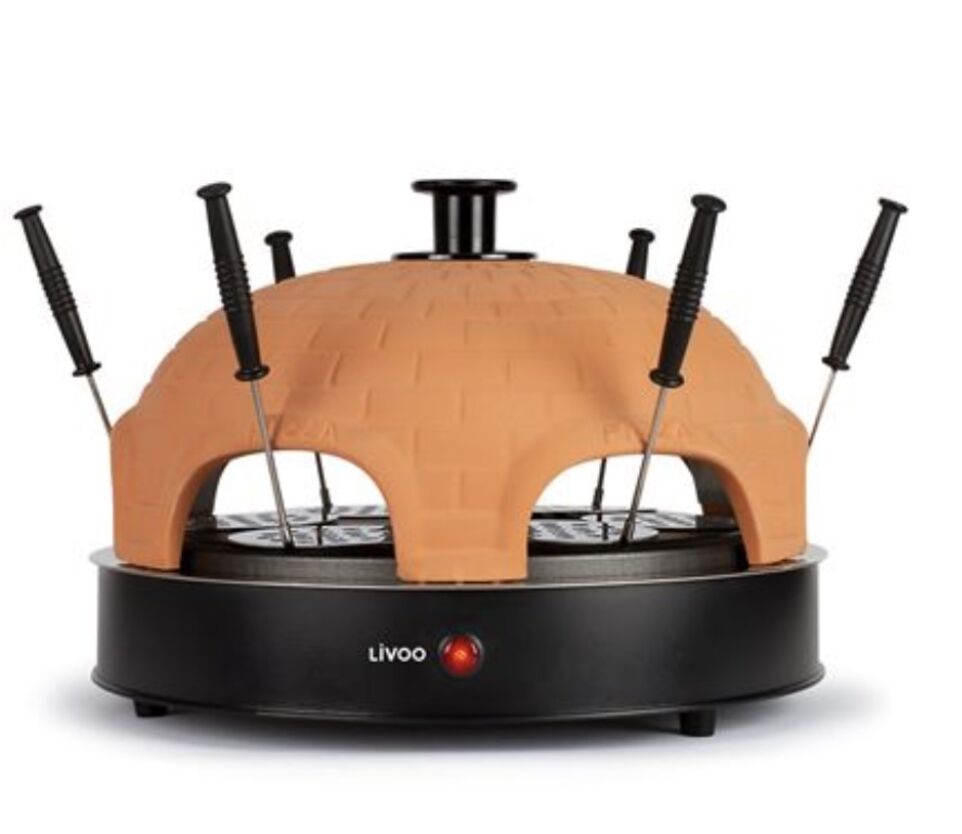 For the whole tribe: XXL mini pizza ovens
It may seem like an antithesis, but it's really possible to invest in an XXL mini oven for your family reunions or your game nights with your friends.
Equipped with two floors, you have plenty of space to prepare succulent small pizzas in large quantities. The only challenge will be not to get the spatula wrong!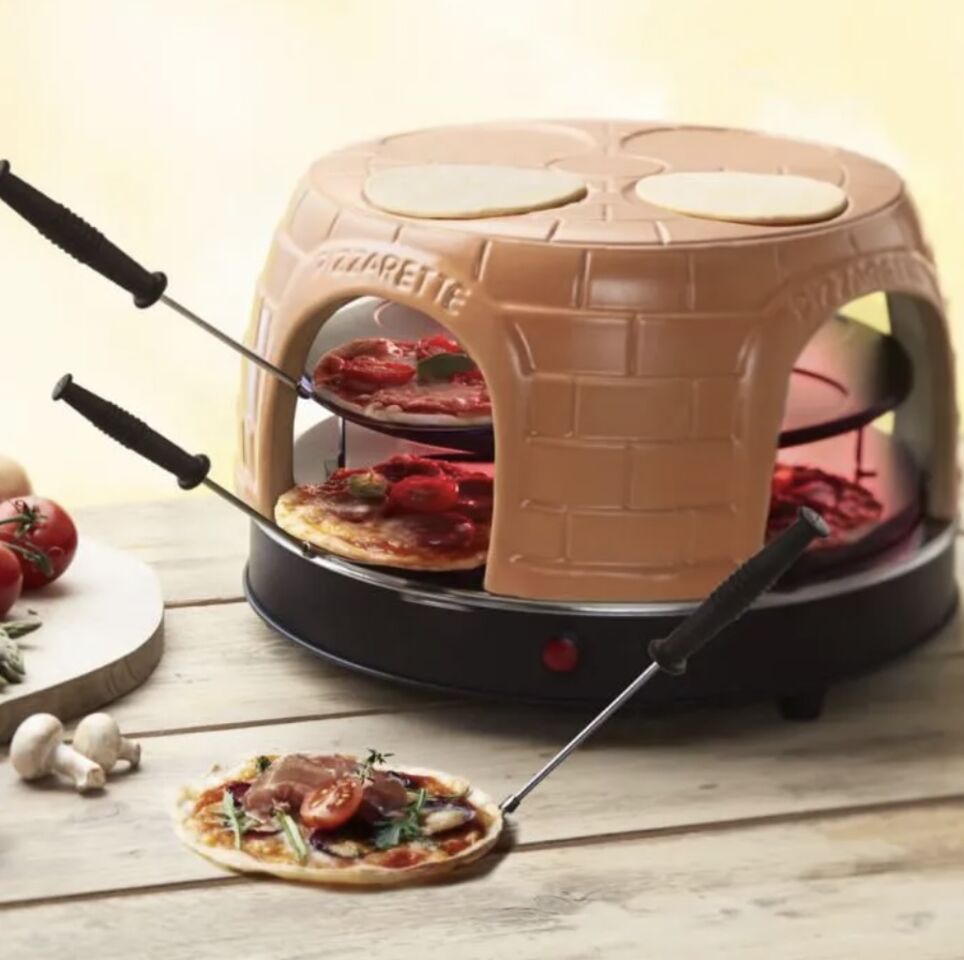 You now have all the information you need to choose your mini pizza oven thanks to our Italian-style buying guide.
Also read:
– The perfect Sunday brunch at home: how to choose the right waffle iron?
– Moulinex vs Magimix: the best food processor under €200
– Price, speed, capacity… Which ice cream maker to choose to pimp your summer?